The following guide shows how to setup a PPTP VPN connection with your Android device. If you have any questions about setup please contact our support team.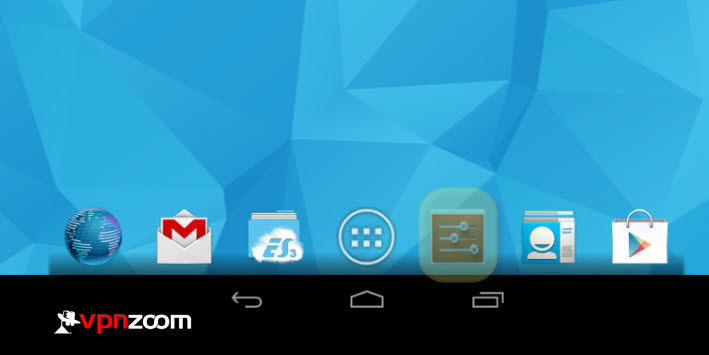 Step One: Locate your settings menu and open it.

Step Two: Under the more section open VPN.

Step Three: If you don't have a pass code set you will be asked to do so.

Step Four: Select the + icon.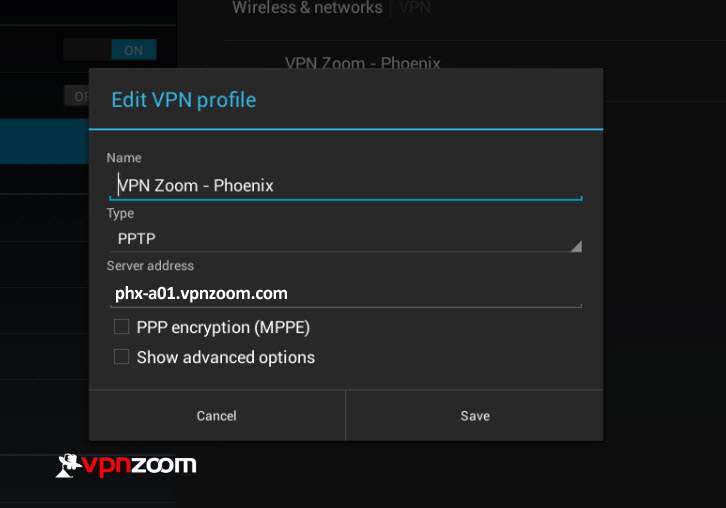 Step Five: Enter a name for the VPN connection. Locate the server address you'd like to use. A complete list of our VPN servers can be viewed here. Click save after the proper info is added.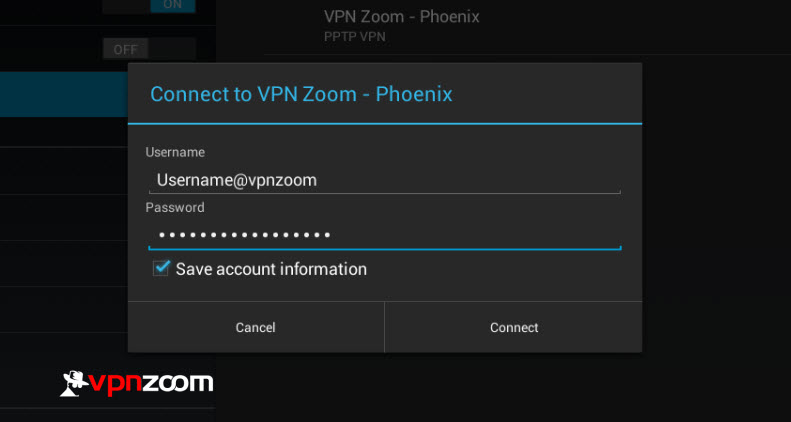 Step Six: Now select the newly added VPN connection. You will be prompted for your username and password. Remember that all usernames end with @vpnzoom (ex. username@vpnzoom). Select connect to connect to our servers.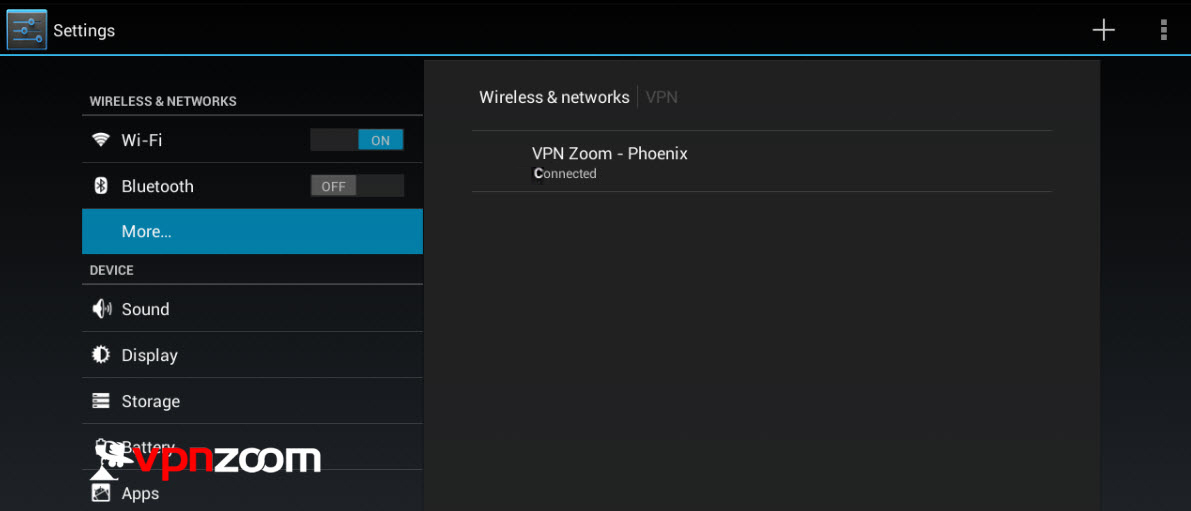 Step Seven: You are now connected and secured.