Portable EZConnect Manager
Secure and Anonymous Internet Access Where You Go! The VPN Zoom Portable Connection Manager can easily be loaded onto a USB jump drive so you can take it with you. The application is password protected so if you accidentally forget it somewhere no one will be able to access your account.
The portable client has all of our servers preloaded so all you have to do is plug it in, select a server and connect. The client is compatible with Windows 8, Windows 7 and Windows XP and supports OpenVPN, L2TP and PPTP.
Portable VPN Setup Guide
The following guide shows you how to setup the VPN Zoom Portable Connection Manager. If you have any questions about setup please contact our support team.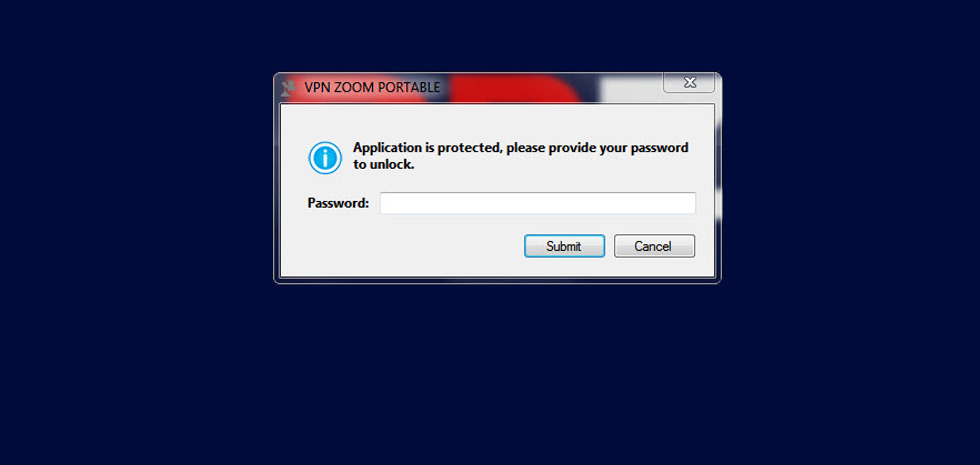 Step One: Click the download link above to download the portable VPN client zip file. Once downloaded unzip the file onto a USB drive or to a location on your computer. The client will run from a USB drive or computer hard drive. Now double click "launcher.exe" to run the client. You will be asked for a password. Enter "vpnzoom" without quotes and click submit.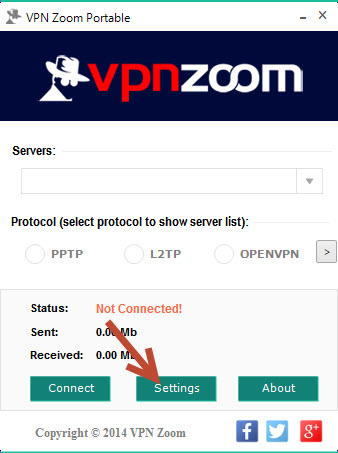 Step Two: Now click on "Settings".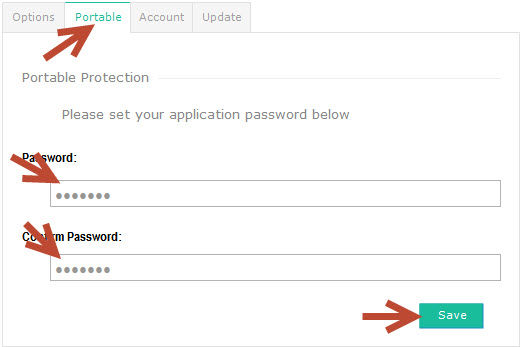 Step Three: Click on the "Portable" tab. Enter a new password for the client to protect it from unauthorized use. Now click on the "Account" tab.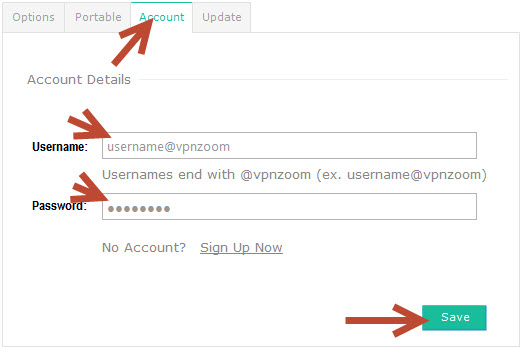 Step Four: Enter your VPN Zoom username and password. Note that all VPN Zoom usernames end with @vpnzoom (ex. username@vpnzoom). Now click "Save".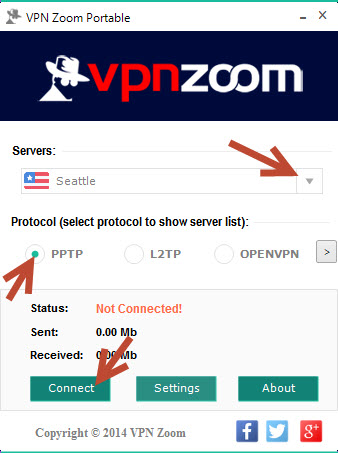 Step Five: To display a list of servers click on the protocol you would like to use. In the example we are using PPTP. Once the protocol is selected click the "Servers" drop-down to view a list of geographic server access points. Select the server and click "Connect".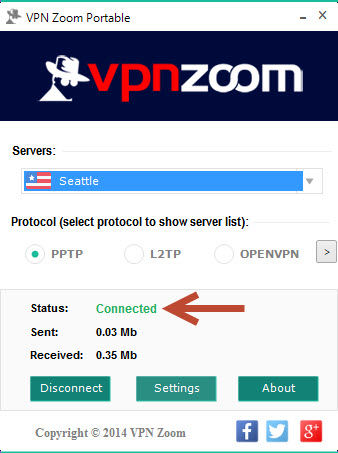 Step Six: You are now connected to our high speed, secure VPN servers. Browse the Internet anonymously.