Government Spying & VPN Security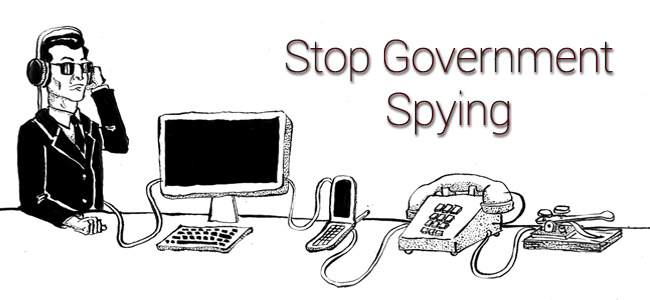 Ever since Edward Snowden became a household name, the reasons behind his fame have been hotly discussed by people around the world.
Snowden's information leak of actions taken by the National Security Agency revealed just how far the United States government was willing to go to get data that was otherwise completely harmless. That type of governmental intrusion into the digital privacy and real lives of its own citizens struck a chord with the world – both online and off. Combine that behavior with the actions other governments have taken in trying to shut down social media outlets like Twitter and Facebook and that's a recipe for disaster.
What's worse is governmental prying into major players such as Google and Amazon, who's databases hold massive amounts of user information.
Whether it's a case of governments trying to figure out the habits of its citizens, trying to censor them, or going after them for other nebulous reasons, it's important to protect yourself and your privacy in all cases.
Your computer's IP address is to what your physical address is to your home.
Most times this comes down to one simple premise – protecting your IP address. For those new to computing terms, your computer's IP address is to what your physical address is to your home. And it can be used to identify you in a crowd. For users old and new, that's where virtual private networks come into play.
VPN services like VPN Zoom offer a way of browsing the Internet without having to worry about if Big Brother (or one of his little cousins) is looking over your shoulder. Nobody should have to wonder if they're being watched just for looking at Reddit, or checking their email, or looking for a date online. They especially shouldn't have to worry if they're buying some Christmas gifts from their favorite online retailer.
Snowden's information leak caused him to have to flee the country. Your casual browsing shouldn't make you want to leave the coffee shop WiFi you are using.
Why? Because it's your private business, that's why. No one should be worried when connecting to the web, and VPN Zoom can help you ensure your own anonymity when doing just that.