SSL Security Is Important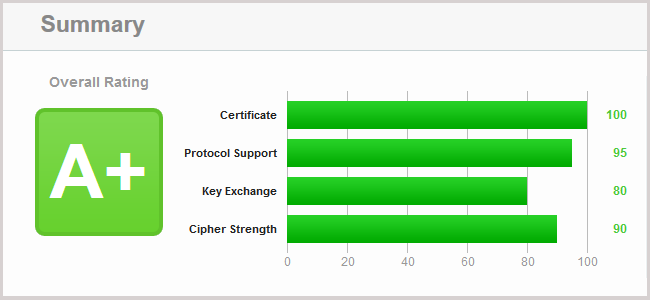 At VPN Zoom we take your privacy and security very serious. We work hard everyday to make sure our website and VPN service meet the highest level of security that is currently technologically available. As you might recall a few months back the HeartBleed SSL bug was a huge security concern for people running OpenSSL protected servers. Once we were made aware of the bug we immediately patched our web servers and VPN servers.
A great resource for testing SSL security is SSLLabs.com. They provide a nice tool that can be used to make sure A website is properly secured. We have posted our test results above so you can see how VPN Zoom ranks.