How Much Is Your Information Worth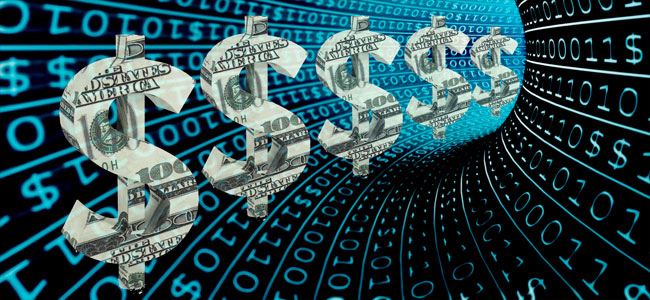 Every time a new medium for information is found, you can bet that it will only be a short time before someone figures out how to monetize it. Shortly after that, the marketers come in to figure out how to make the monetizing more efficient. Such is the case of the Internet from the first email Ray Tomlinson sent to himself in 1971 to the juggernaut of information we know today, and the almost-inescapable ads that come with it.
While many savvy users have understood for quite some time that their data was being utilized as much for targeted ads as it was for some random government file, in the last few years the rest of the populace has begun to figure it out as well thanks to tech reporting from watchdog organizations keeping an eye toward the future.
But did you know how much all that personal data was worth these days?
About $43 billion per year in the U.S. alone. Anyway, that's what Internet advertising revenue was, and those ads weren't placed without marketers and data miners working closely to apply your raw information into packable materials popping up annoyingly on your favorite site.
But did you know how much all that personal data was worth these days?
In the past few years the people has learned as well of business models that are in place for mega corporations like Facebook and Google. These models rely on a constant inflow of user data to be the product that they sell to advertising and marketing firms.
According to the International Telecommunication Union, there's about 277 million people using the 'Net in the U.S. If you averaged out all that advertising revenue from the Internet among people using it, and its around $177 per person. Given that grandpa and the baby have less viable information for the advertisers and no discretionary income, those two demographics likely don't weigh too heavily into the end figures.
But younger people do, and that's who's using the 'Net the most. So ultimately, your data – your personal, private information – generated someone else at least $177 last year.
Unless you were using a VPN service. At that point, there was no violation of privacy since none of your personal data is known unless you willfully volunteer it by typing it into some third party website. But your browsing habits, demographic information and details of your private life are otherwise secure.
And we think it's good to be secure, all the time and wherever you go. Check out our current deals today, log in to VPN Zoom, and secure your information today.