Top 10 Reasons Why You Need VPN Zoom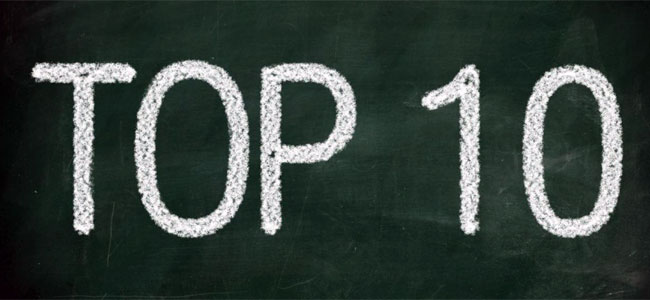 Among the multitude of reasons to use our service is that it's one of the fastest VPN services available. We at VPN Zoom offer a tried-and-true Tier 1 service, meaning we know every last detail from hardware through software. And we've managed to make it all work at low costs for our user base.
Since you're already here reading this, that means you're either signed up already and looking for a refresher on what we do best, or are shopping around for the best. Because the Internet loves Top 10 lists as much as we love safe and secure private browsing, here we go!
1.
The number 1 complaint we continue to see about the Internet or digital world is the lack of apparent privacy when doing something even as innocent as checking your email or doing a school research project. We exist to help bring that sense of privacy back, not just in a perceived way, but a real one. No matter if you're connecting through a connection at home, browsing with your smartphone while out with friends, or accessing the 'Net through a public WiFi network, connecting through us first will ensure your information stays private.
2.
We're not outsourcers. As the real deal Tier-1 VPN service, we own all the hardware. We built all the software. We manage all the parts of our global network. We exist to support your goals of online privacy. We do all that without sacrificing any speed.
3.
You looked around for a VPN service to get away from logging, so why would you sign up for one that logged your searches or habits? You wouldn't, and we don't. Our servers don't log your activity, because doing so would be a breach of privacy.
4.
Certain websites that offer video programming have become notorious for locking out users whose IP addresses didn't match their definition of "acceptable." We offer a gateway to that content for users who may be locked out of it simply because they've traveled somewhere outside of the "permitted viewing" area.
5.
Like we said above, as a Tier-1 VPN service we own and operate our servers. That also means the EZConnect software we've made available for users, which provides access across multiple options including Windows, Mac OS X, Android, iOS and routers.
6.
Some services may offer privacy for work, some for home, or some for smartphones. We offer them all, so that no matter what you're connecting with you're good to go. This has become especially true for smartphones as users browse with them more and more. There was a time when your smartphones and tablets were open and unprotected. With VPN Zoom that time is long gone.
7.
Protection, protection, protection. We want your browsing to be secure, we want it to be safe, and we want it to be private. We act as your shield online to protect you from unwanted marketing like targeted ads to cyber crime. If your data isn't logged (and it isn't here) then you're less likely to become a victim.
8.
Looking to download your favorite content? You've found the right place to do just that. We've taken time to optimize our servers for Bit Torrent traffic, meaning that you can get to your content a little faster thanks to our high speed servers.
9.
Switch up your servers if you like. Right now we've got almost 70 servers running in 16 countries on five continents. We are worldwide.. We work constantly to keep our network up-to-date and as expansive as possible.
10.
If you're unhappy after a few days of using it or feel that it's somehow not the service for you, you can get your money back with out 3-day money back guarantee. You're not happy, you get a refund.